So i just got a letter about my domain expiring, and this company Domain Registry https://giv.com/ Says i need to pay them to renew my domain.
if your reading this please be aware that Domain Registry dues not have access to your domain. DO NOT PAY THEM and contact your current domain registrar.
Please help stop spam and scammers from stealing our hard-earned money.
please leave a comment bellow to help this post grow.
List of sites that ar FAKE Domain registrations
DomainRegister.ga has contacted me again. Funny they did not even change the invoice number!
Please see the copy of the message below. there nothing but a scam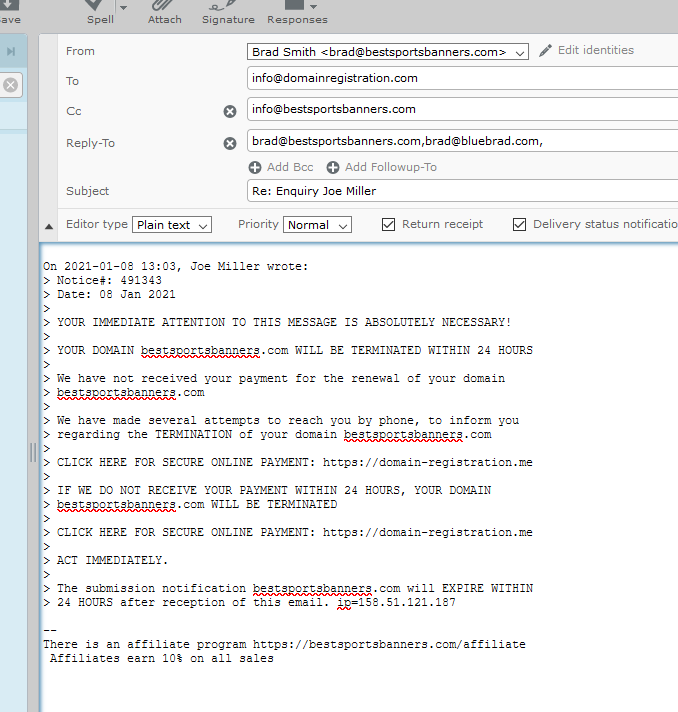 This is what a domain SCAM looks like
you get an email from your own email form saying you need to pay for your domain name renewal
This one came from domainregistration.com , looks legit but there up to no good. there asking you to go to domain-registration.me witch is not domainregistration.com.
please research before you pay any bills and know your systems and accounts.